FAQs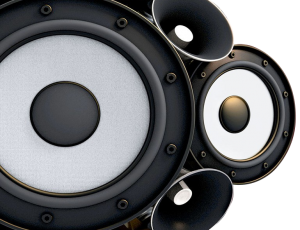 We've been asked every question imaginable (and some even we couldn't dream of…)
so we decided to answers the most common ones here…
What Payment Methods Do You Accept?
We accept all major Debit/Credit cards (Mastercard, Visa AmEx etc.) All transactions happen through PayPal. If you don't have a PayPal account, don't worry, PayPal allow transactions to be completed without one.
What Is The Difference Between Non-Exclusive And Exclusive Rights?
A Non-Exclusive License grants you LIMITED rights to an Instrumental with a limit to the number of profitable units you may issue over a specified period of time. The purchase of Exclusive rights grants you UNLIMITED use. Probably the most significant difference is that you only gain sole ownership by purchasing Exclusive rights. Instrumentals can be sold to more than one individual at the same time until the Exclusive rights are purchased. Please check each license for specifics.
What Does A Purchase Include?
Every purchase comes with links to the Instrumental in the purchased format, an invoice and the appropriate License stating your rights of usage. You will receive these files via download links sent to the email address associated with your PayPal account. Beats By Nature does not send any physical parcels. Our Non-Exclusive License comes in various flavors:
High Quality 320 kbps Mp3.

24bit Wav File.

Instrumental Stems.
Exclusive Licenses ship with all 3 flavors.
When Will I Receive My Instrumental?
MP3's are available immediately. Download links to HQ Audio Files and Instrumental Stems are sent out within 24 hours.
Will The Voice Tags Be Removed From The Instrumental After I Purchase It?
For sure! Whatever format of Instrumental you purchase will be free of voice tags (with the exception of the producers Voice Tag/Audio Logo that will appear once during the instrumental – usually during the intro).
Why Do I Need A License For A Free Instrumental?
Even though BBN allows the free download of specific Instrumentals, there are still usage restrictions (please see Licenses for more details).
Are Instrumentals Removed From The Beats By Nature Website Once Purchased?
No. If an Instrumental is sold with an Exclusive License, it will no longer be available for download/purchase, but it will remain on the site and be labelled as "SOLD." When a Non-Exclusive Instrumental License is purchased, the Instrumental will remain on the website and can still be purchased by other interested Artists. The following question and answer will explain how multiple Artists can license the same Instrumental.
What If Two (Or More) Artists License The Same Beat?
No matter how many Artists non-exclusively license the same Instrumental, they can each copyright their own composition or song they create with that Instrumental, and sell, distribute, perform and broadcast that song and keep all of their own income/royalties (within the parameters set out in the license).
To clarify: BBN owns all downloadable content on the site unless you have purchased and/or negotiated an Exclusive License. However, the copyright for the composition you create with that Instrumental (your lyrics combined with that Instrumental), belongs to you. And, within the terms of your specific Licensing Agreement, you are allowed to sell, distribute, perform and broadcast (TV, Radio and Internet) that song, keeping any income earned.
PS. If you feel you've recorded a hit song after purchasing a Non-Exclusive License, we strongly recommend that you contact us ASAP to secure the Exclusive License before another Artist (the last thing that you want is a #1 record that you can't put out…)
How Do I Purchase The Exclusive License To An Instrumental?
Please contact us for details on the Instrumental(s) in question.
Can I Still Use Instrumentals I Have Leased If An Exclusive License Is Sold Afterwards?
Yes. As long as you stay within the specified licensing terms, you have until the end of your License Agreement to use the Instrumental as you see fit. Selling Exclusive Licenses does not compromise previous licenses.
I Purchased A Non-Exclusive License And Would Like To Upgrade To An Exclusive License, How Much Will It Cost?
Please contact us so we can make that happen for you.
I Would Like To Use Your Instrumentals In A Game I'm Devoloping/Film Or TV Show I'm Directing. Is This Possible?
Absolutely! Just get in contact with us and let us know exactly what you require.
Can I Make Changes To The Instrumental After Purchase?
Yes, if you have purchased an Exclusive License. The right to edit is not included in Non-Exclusive Leases.
What Are Stems?
Stems, also referred to as Tracked Out audio files, are the individual instruments in the Instrumental. For example, an instrumental could have 10 stems: Pad, Synth, Bass, Hi Hat, Kick, Snare, Strings, Piano, Chorus Synth and Timpani. 
The advantage with stems is that you can achieve a professional, studio quality final mix. For instance, if your vocal is more bass than tenor, you can choose to adjust the EQ or gain on the Bass without emasculating the low end of the Timpani whilst making room for your vocal in the mix. Or if your vocal is more tenor than bass you can use gain and EQ so that the Hi Hats and the vocal can be listened to without excessive and painful high frequencies.
Where necessary, stems will be the full duration of the instrumental and when imported into the DAW of your choice, you can recreate the stereo mix of the Instrumental making the adjustments you choose (EQ, reverb, delay, compression, gain etc.) so that your vocals sit perfectly in the mix.
BBN Instrumentals ship with a professional mix, but depending on your vocal sound or the feel/sound of the rest of your body of work (EP/album), you may want to make slight adjustments. With the purchase of stems, such adjustments can be achieved with ease and accuracy.
If you do not have studio engineering experience, we strongly recommend taking the stems to a professional for an expert mix.
I've Recorded My Vocals, But Don't Know How To Mix And Master Properly. Can Beats By Nature Do It For Me?
For sure! Contact us for more information about online mixing and mastering services, we'd be happy to help you out.
How Do I Give Credit To The Producer?
In all projects where all or any part of a Beats By Nature Instrumental is used, be sure to give credit in the following format:
Instrumental produced by (Producer Name) for BeatsByNature.com
©2014 BeatsByNature.com. All rights reserved. Used under license.
MP3 file names and/or ID3 tags must include- "Produced by (Producer Name)", or "Produced by BeatsByNature.com.
All necessary info will be on the page of the Instrumental
I've Made Some Really Good Songs Using Your Instrumentals, How Can I Send Them To You?
Here at BBN, we LOVE discovering new and existing talents, so don't be shy and use the contact form to send us a link to your songs that you've made with our Instrumentals and we will feature you on our site, newsletter and our Social Media Pages.
How Do You Create Your Instrumentals? What Do You Use??
Good old-fashioned hard work and some things we just can't share, but feel free to contact our producers and see if they'll tell you…
I Like What You Guys Do And I Want A Beat Just For ME! Can You Make Me One??
Lol! Of course. Get in touch with us via the contact us page and let us know what you need.
I'm a Producer too… Can Beats By Nature Sell My Beats?
Follow/like us on our Social Media and keep a look out for any announcements when we are looking to expand our team!
I Didn't Receive My Purchase Confirmation/Invoice/Download Link From You Guys…
If you don't receive a confirmation email, check your Spam or Junk folder in case the confirmation email is there.
To make sure you receive important emails from us in the future, please add our email address to your Contact List or Safe Sender/White List.
Can I Link To Your Site?
Yes. You can link to our home page, but make sure you do it in a way that is fair and legal and does not damage our reputation or seek to take advantage of it. Please don't link in a way as to suggest any form of association, approval or endorsement from Beats By Nature where none exists.
My Question Wasn't Covered Here…
If you have an unanswered query, please don't hesitate to contact us.